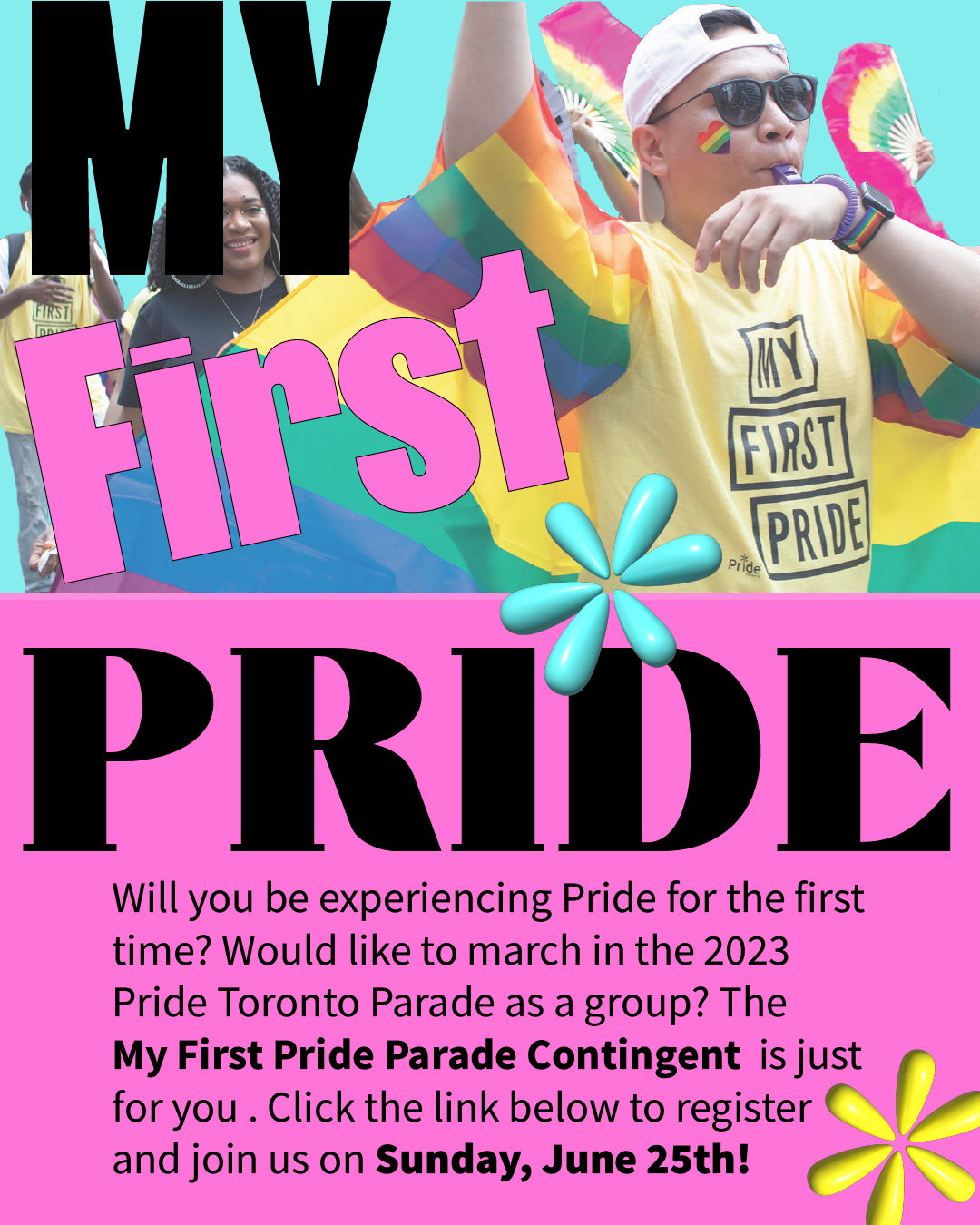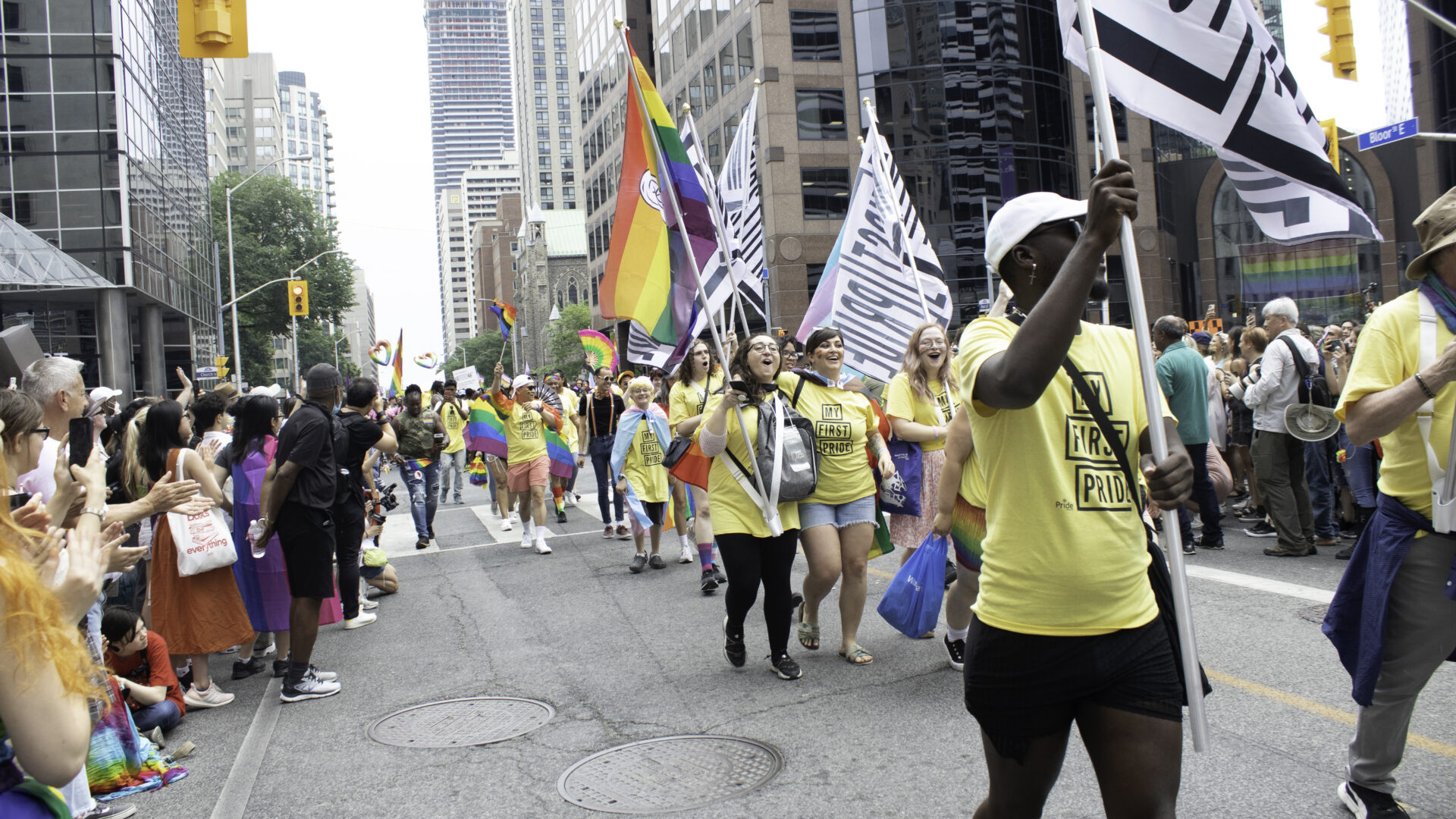 The My First Pride Parade Contingent is for anyone and everyone experiencing Pride for their first time this year, and would like to participate and march in the 2023 Pride Toronto Parade as a group.
We started the My First Pride Contingent last year in the 2022 Pride Parade. We recognized coming out of the pandemic, that this was a great way to have individuals express their pride and share their truth together! Whether you're new to the country, city, to the 2SLGBTQI+ communities or anywhere in between, we would love to have you be a part of the Parade!
Join us as we celebrate our pride and yours in the 2023 Pride Toronto Parade taking place Sunday, June 25, 2023 in downtown Toronto.
There will be Pride Toronto photographers & videographers taking footage of the My First Pride contingent, and along the Parade route. By participating in the My First Pride contingent, you consent to your image and/or likeness to be used in Pride Toronto's Marketing materials. For more information, please contact office@pridetoronto.com.
*UPDATE We have reached capacity for this parade contingent and are no longer able to accept any more applications. If you have registered already and are no longer able to participate please email office@pridetoronto.com