Jim Nason (he/him) & David Rayfield (he/him) June 1 – June 30
Hosted at The Tenor – 10 Dundas St E, Third Floor, Toronto, ON M5B 2G9

A setting of trees in various stages of growth is framed against the facades of the inner city. Featuring author Jim Nason's poetry and collage works, this sustainably designed installation encourages inquiry regarding our lives and times.
with location support from Downtown Yonge BIA
–
Jim Nason, June 1, 2022, Toronto
Welcome to the cardboard forest in the midst of the concrete jungle. As a poet, novelist, and collage artist, Pride Toronto has provided me with the unique opportunity to weave together multiple genres in one setting. This collaboration with David Rayfield brings my poem "This Tree is a Rabbit" to life. But it goes beyond that singular poem to multiple poems and collages that explore issues that are close to my head and heart—homophobia, the destruction of the planet, war, racism…
My wish is that you will walk around the installation and think about the images you are looking at—some are disturbing pictures/metaphors/similes of death and massacre; others are silly and just plain fun. Talk to one another. As you leave, take a postcard or two with you. Read the poem or frame the image. But, above all, take home the spirit of wonder that is in every leaf, branch and building of this installation.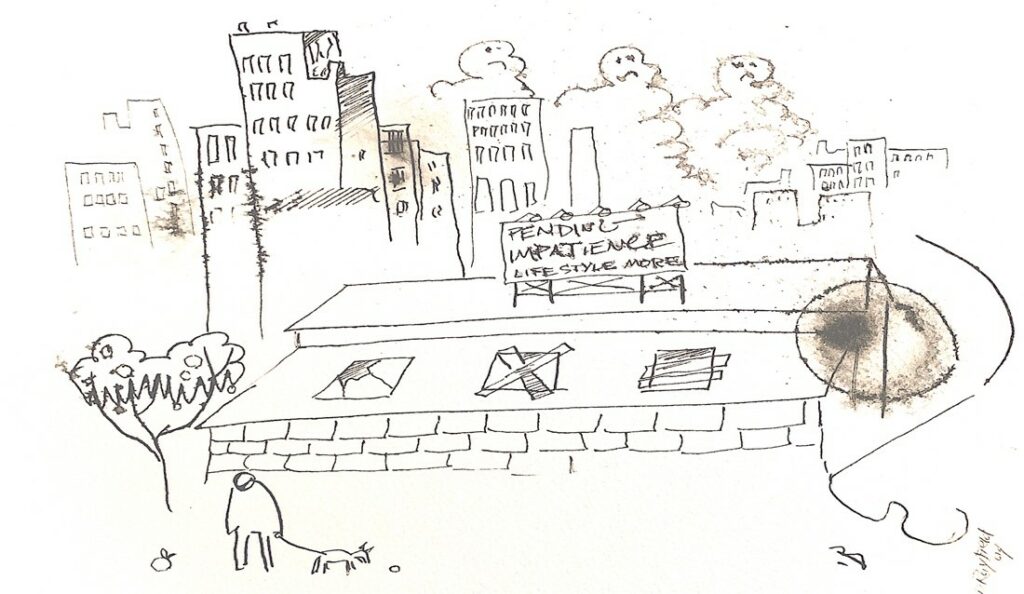 Think about the power/construction of language. "Use your words," I heard a frustrated parent telling an equally frustrated red-in-the-face child the other day. Children communicate to the best of their abilities—a teary-eyed tantrum can actually be very effective. But I have to agree with that mother's plea to use language to foster clarity to the moment. I would add that we should also evoke the magic that comes of stringing images and words together. Scribble, I say. Draw and play. Connect. Create. Communicate. Be kind to one another and the planet that sustains us. And, remember—This Tree is a Rabbit. This tree can fly, a horned god, the moon lighting tips of its antler branches gold…

–
David Rayfield, June 1, 2022, Toronto
When Jim Nason offered the opportunity to collaborate on a proposal for the creation of installation art for Pride Toronto, I came up with a design that incorporated found material and cast-offs into the mix. I've been considering the juxtaposition of the urban and natural environment for years, and Jim's powerful collages and poetry concretized the design.
I've always been interested in what remains, the potential for accidental art that exists in off-cuts and leavings intrigues me. I've had an applied arts career in theatre and media production where sets are often discarded into landfills after the production period, and this has been an ongoing concern of mine. Through using materials such as cardboard and creating the work without purchasing anything beyond mounting hardware, I've been able to realize a sustainably sourced design.
The image below influenced my idea.
Sustainability involves community interaction and support. Through generous lending of the grids that support the work, Sheila Jonas and Ilpo Lehto were angels early in the project. Edward Kotanen cut numerous leaf shapes, and fabrication and installation services were provided by Rachel More, Lance Darren Cole and Jim Nason. I am grateful to each of you for helping Jim and I realize this vision.
---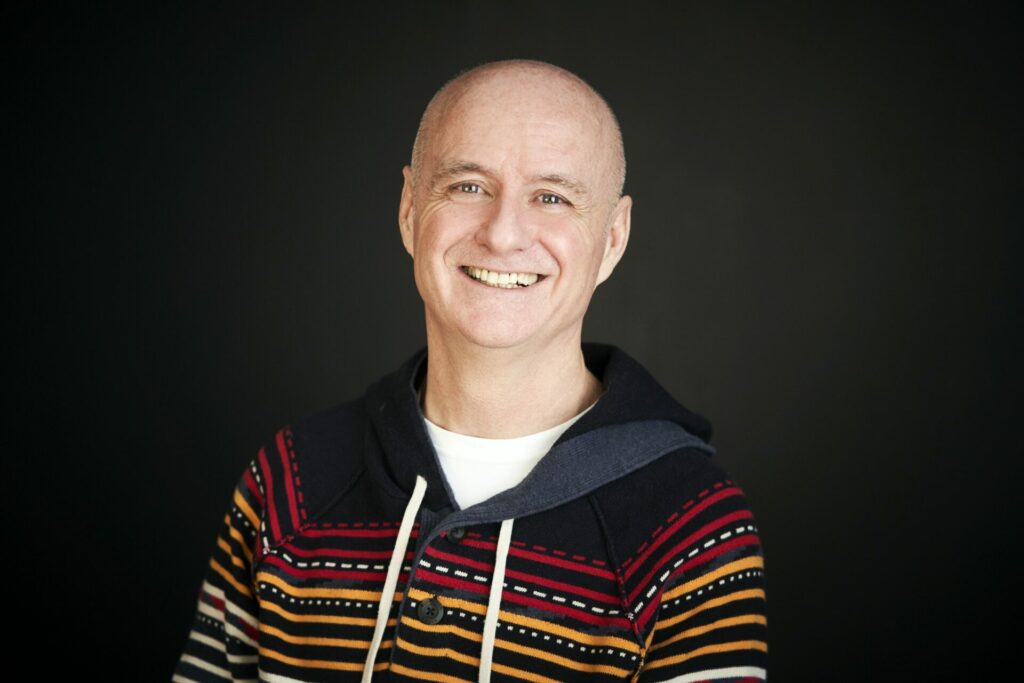 Jim Nason (he/him)
Jim is a poet, novelist, collage artist, and activist. He has published seven volumes of poetry and three novels and has been a finalist for the CBC Literary Award in both the fiction and poetry categories.
Jim's poetry book Rooster, Dog, Crow was Shortlisted for the 2019 Raymond Souster Award. His most recent book Blue Suitcase: Documentary Poetics was recently released by Mansfield Press, Toronto.
@jim_nason
jimnason.com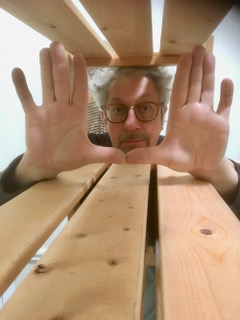 David Rayfield (he/him)
David is an artist, designer, and educator with a wide range of experience in the fields of scenic painting, set, costume, and prop design. David works in theatre as a scenic artist and designer balancing an abiding desire for deliverable sustainable design with a pragmatic pro-labour stance.
davidrayfield.com