Alex Flores (she/her) June 1 – June 30
Hosted at College Park – 444 Yonge St, Toronto, ON M5B 2H4
This piece represents that love is for all and that we must all welcome inclusion. Spreading love is to manifest our creativity to empower our communities, all the racialized, colonized and marginalized people around the world. All together we send a message that love is the law.
We must welcome everyone who does good to save our planet by protecting forests, oceans, and earth. Part of the material of this piece is created with very old wood dating back to 1900, to collect this wood as an artist is a way to honour our ecosystem and to honour our forests through creative expression.
Artwork
Concept Photos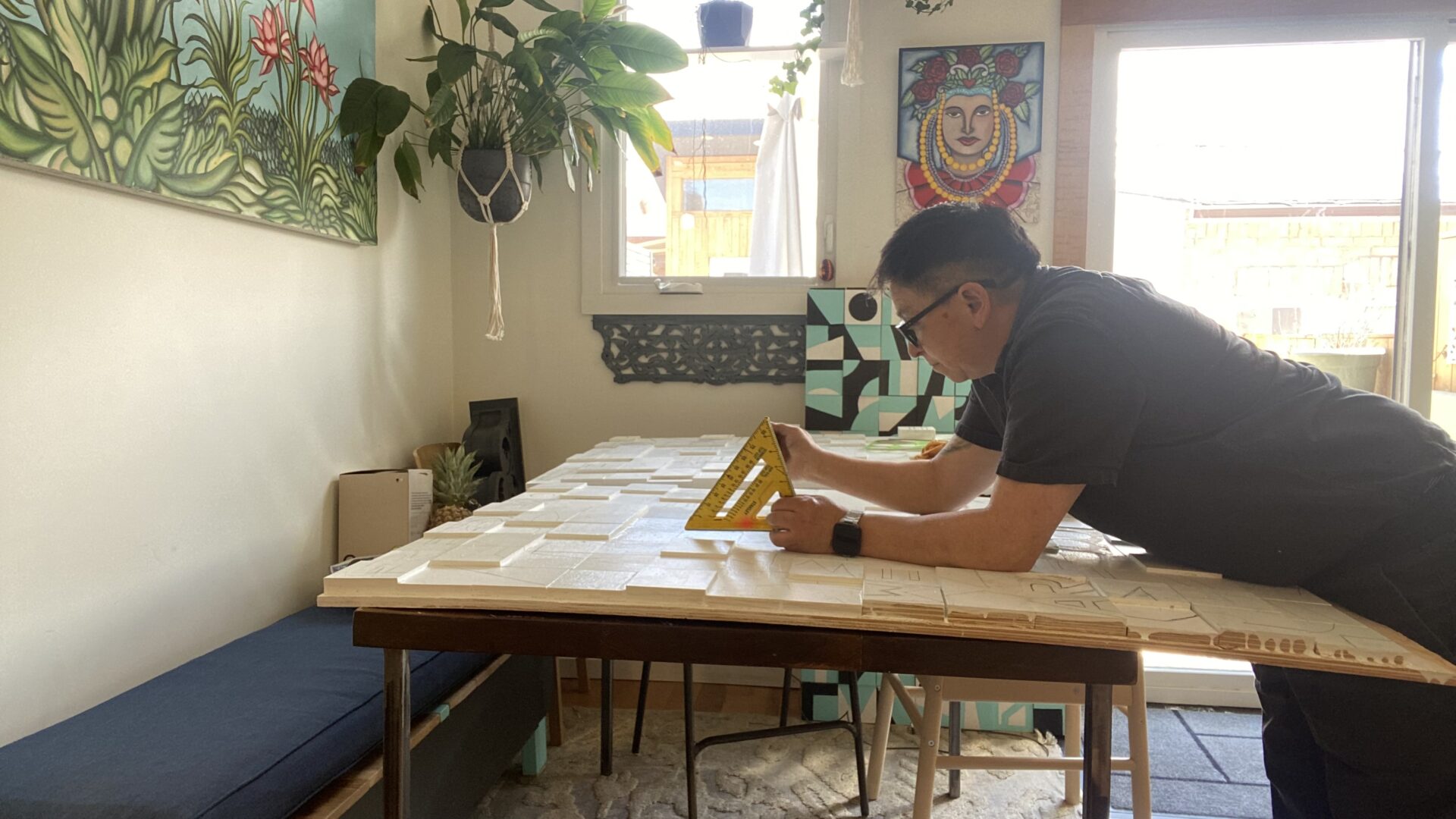 ---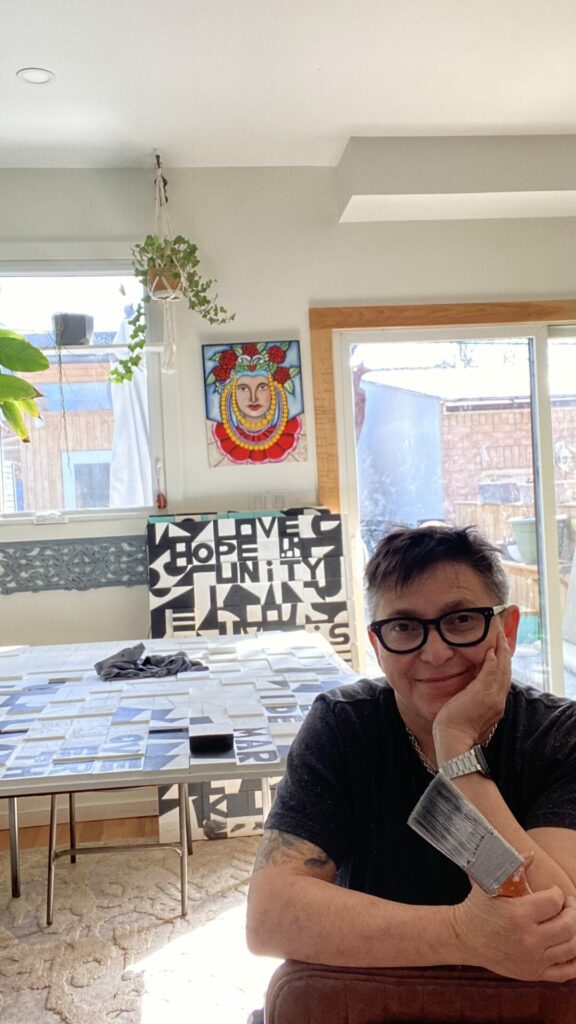 Alex Flores (she/her)
Alex Flores is a visual Artist, online producer, film-maker, mother and human rights advocate for 22 years in Canada
She was born and raised in Mexico City. A self-taught artist, her career in art began 30 years ago and has taken her across North America to El Paso, Texas; San Francisco, California; San Miguel de Allende, Mexico; and Toronto, where she currently resides.
Alex incorporates a variety of media in her art. Over the years her art focus has been in two major areas: visual art, painting mostly with acrylics on canvas, scrap metal and wood; and the design and construction of wood sculpture with reclaimed and recycled materials.
alexfloresarte.com