Jay-Marie Phillips (she/her) & Rana Mehanny (they/them) June 1 – June 30
Hosted at stackt market – 28 Bathurst St, Toronto, ON M5V 0C6
Pyramids for Connection is a sleek, mystifying installation that draws onlookers inwards. With metallic edges, mellow slopes, and colourful abstract illustrations in between, this installation is a catalyst for joy and breaking out of the norm. Through the absurdity of a mellow pyramid decorated in bright colours and patterns placed in the middle of the greyscale that this city is, stories will be shared, memories will be forged, and our spirits will connect.
---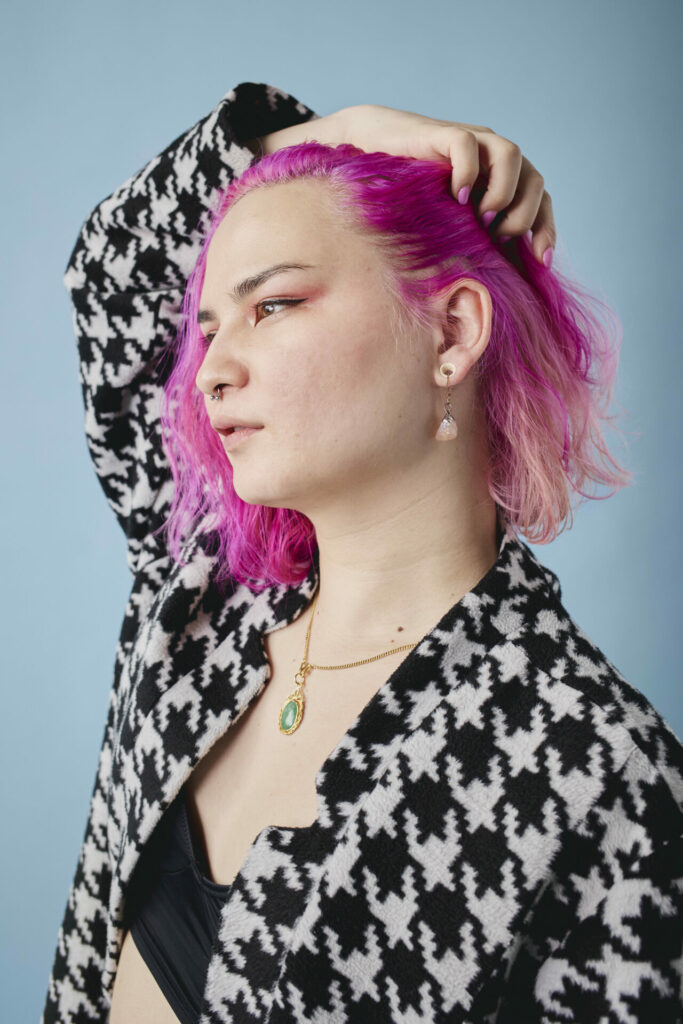 Jay-Marie Phillips (she/her)
Jay-Marie is an independent producer, curator, installation artist, community organizer, and public programmer. Born in Scarborough, raised in Trinidad, and currently settled in Toronto, Jay's work explores the relationship with trans identity, belonging, public space and who is allowed to claim it. Over the past year, she was in residence at the MOCA with Unit 2 and Tea Base, and co-produced Restorative Transformation. In collaboration with Pride Toronto and MOCA, they curated No Skateboarding, a built to skate mini ramp that asks us to question our relationship to hostile passive signage. Jay-Marie is the 2021 Buddies in Bad Times Queer Emerging Artist, and is the current Co-Organizer/MC of Queer Skate Toronto.
@pothound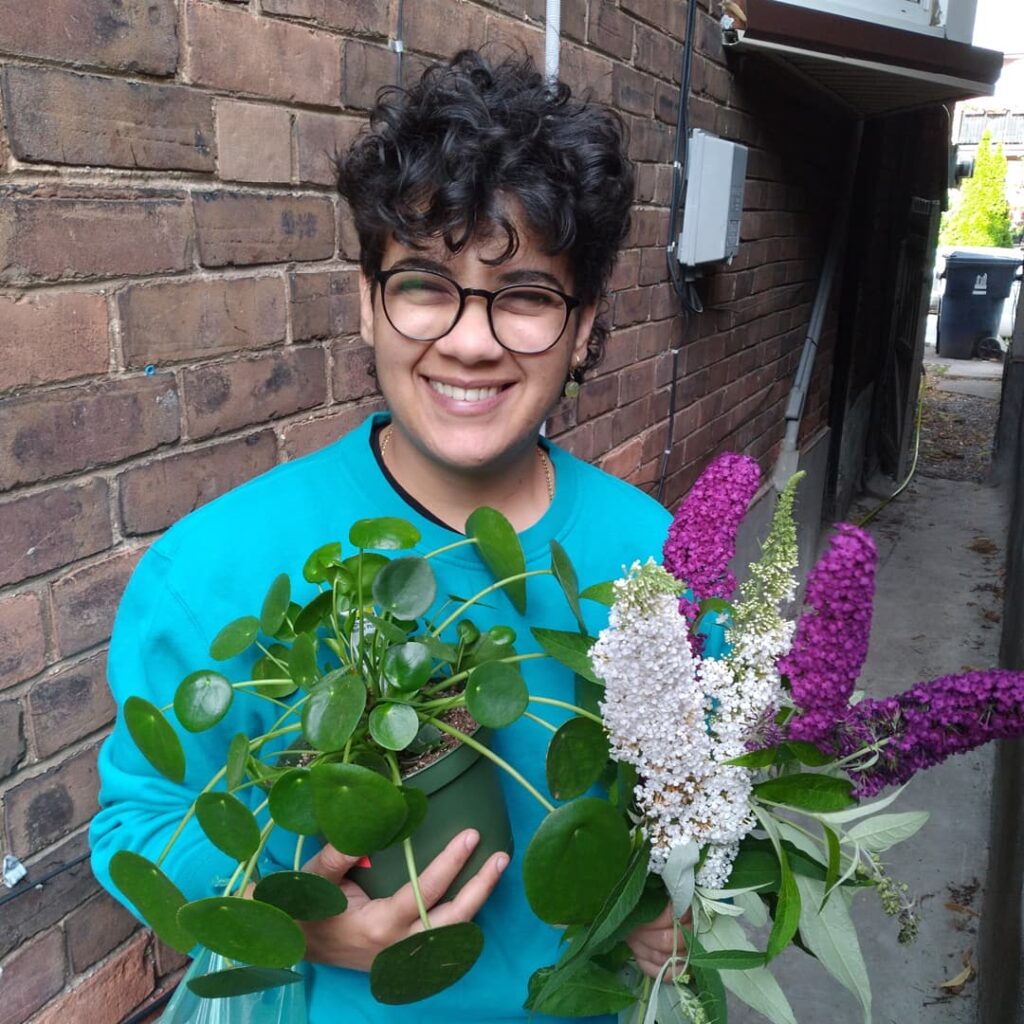 Rana Mehanny (they/them)
Rana is a non-binary Egyptian multidisciplinary visual artist based in Tkaronto (Toronto) since 2019. They grew up experimenting with ink illustrations and oil painting landscapes, in hopes of meditative healing and exploring the possibilities of joy while navigating their own mental health regarding interpersonal or socio-political traumas. Rana now focuses on commemorating queer bodies and still the possibilities of trans joy through mediums of acrylics, textiles, and digital illustrations.
@_rourrii