Rob Shostak & Dionisios Vriniotis – June 15 – July 5
Hosted at Grange Park, Beverley St & McCaul Street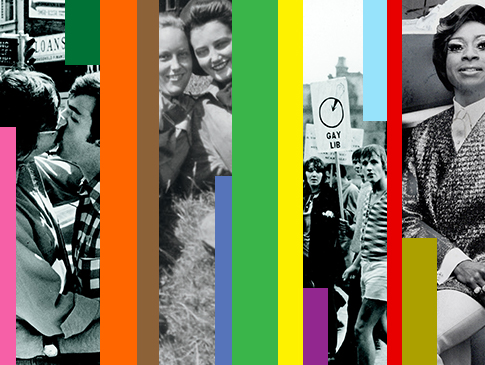 An assembly of invisible protestors appears as an examination of the duality of lgbtq+ pride.
From one side, the colours represent our various communities coming together in celebration.
The pageantry, the parade, the parties.
The freedom, the euphoria, the joy.
On the other is what made these celebrations possible.
The marches, the protests, the uprising.
The people, the anger, the voices.
Our shared history must find a way to pass from generation to generation of families and chosen families. Placed together here, there is a call to mobilize and continue to resist, persist, and stand up for our community worldwide.
This is our history.
This is our present.
Pride came from protest. Pride is a protest.
---
Studio Venn Studio
Studio Venn Studio is a queer-led Toronto-based art collaboration co-founded by Rob Shostak and Dionisios Vriniotis. Their practice explores abstractions of history and memory and a curiosity about recall as it relates to the environment and experience.
You can find them on Instagram @StudioVennStudio