Lovers Art Club June 25 – June 26
Hosted in the Art Zone during the festival weekend – Carlton and Church St
During Festival Weekend on Church Street from Carlton Street south to McGill Street will be a 170 foot long interactive mural that will develop over the course of the weekend. Standing at 8 feet in height this mural will have a huge visual impact within the festival footprint.
Paints and other materials will be provided for community members to leave their mark on the festival and express themselves through visual language. In addition, certain sections will be allocated to community groups and committees such as youth pride and senior pride. We will also have several graphic designers wheatpasting and collaging sections.
Lovers Art Club will be curating several professional graffiti artists who will work onsite to complete their sections during the festival, creating stunning pieces that will be distributed around the city to live semi-permanently for the duration of their life.
---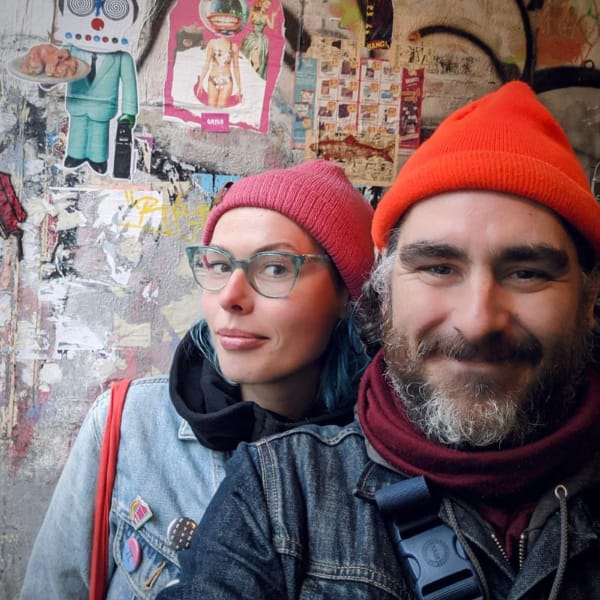 Lovers Art Club
Letters to a Future Queer is a collection of five large mural paintings, weaving together community-sourced narratives about love, Queerness and the future.
We want the community to tell us, Who are you as a Queer person? What future do you see for our community?
Community collaboration is at the heart of the strength behind LGBTQ2S+ culture, and by bringing together voices of the community through the eyes, hands and heart of the selected artists, we'll shine a light on our resiliency, perseverance and dedication to Queering the future.
Through the spring, we will source and receive letters from the community, and during the festival you can watch live as artists transform these intimate documents into works that tell a story of their interwoven contents