Terran McNeely – June 3 – July 2
Hosted at The Donald D. Summerville Pool in Woodbine Beach Park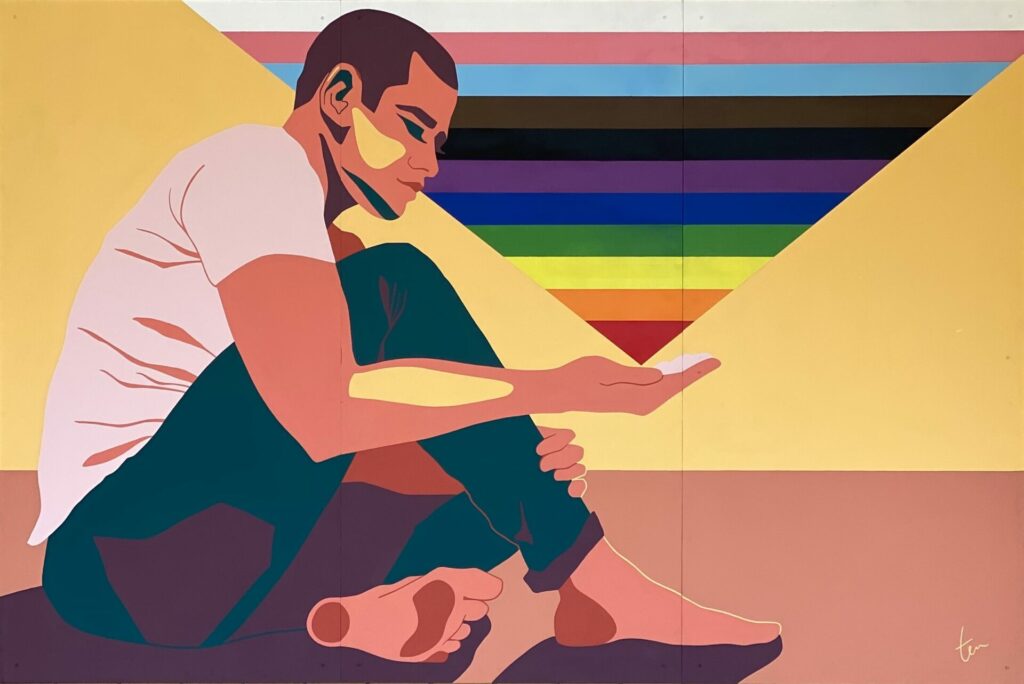 This work for Pride Toronto is a celebration of the most beautiful and vibrant community of people. It is intended to highlight the beauty, joy and resilience our surrounding friends and families bring to the LGBT2Q+ community.
We hold our histories, stories and vibrancy within each of us. This energy and strength radiates, demanding respect and encouraging growth. This mural is intended to represent the notion of sharing our collective beauty with the world – it starts with each of us, and grows outwardly as we nurture where we have come from and what we have experienced in order to celebrate who we are.
Living beings are not a still thing, we are movement, complexity and a beautiful balance of so much colour and emotion. I aim to visually articulate this through the colours and shapes that I use within my practice, they move and radiate as the viewer contemplates the wonder of a person's energy and how this force can often expand outwardly through our personalities. The subjects in my work are intended to present the spirit of the figure through an abstract representation in order to allow the viewer to see aspects of themselves within each piece.
---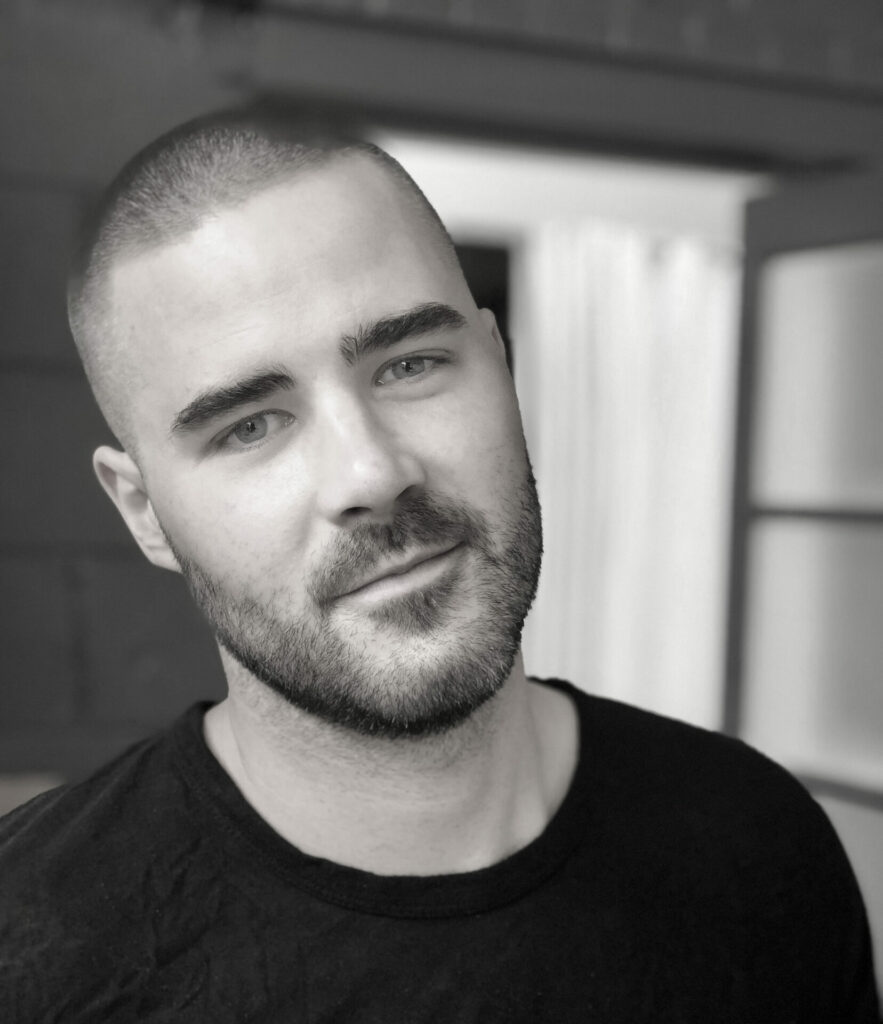 Terran McNeely
Terran McNeely is a Canadian Artist with a background in visual design. His work is influenced by the people and spaces around him through a bold and graphic lens. McNeely's images feature both figurative and representational subject matter intentionally placed into each composition with carefully considered colour palettes.
IG: @terran_paints