Tyler Burey (he/him) June 1 – June 30
Hosted at stackt market – 28 Bathurst St, Toronto, ON M5V 0C6
Duality lives in all things, opposites bound together in a single space. Where do these opposites intersect? What is intimacy? What is love? What is hate? What is the front, what is back, what is up, what is down?
Consisting of several large panels depicting two overlapping figures painted on alternate sides of the transparent mylar with shifting coloured lights creating a fluidity to the imagery. The Queer Two-spirit artist portrays the overlap between the opposing forces where their truest self can often be found, exploring what lies in the tension between the shifting facets of identity.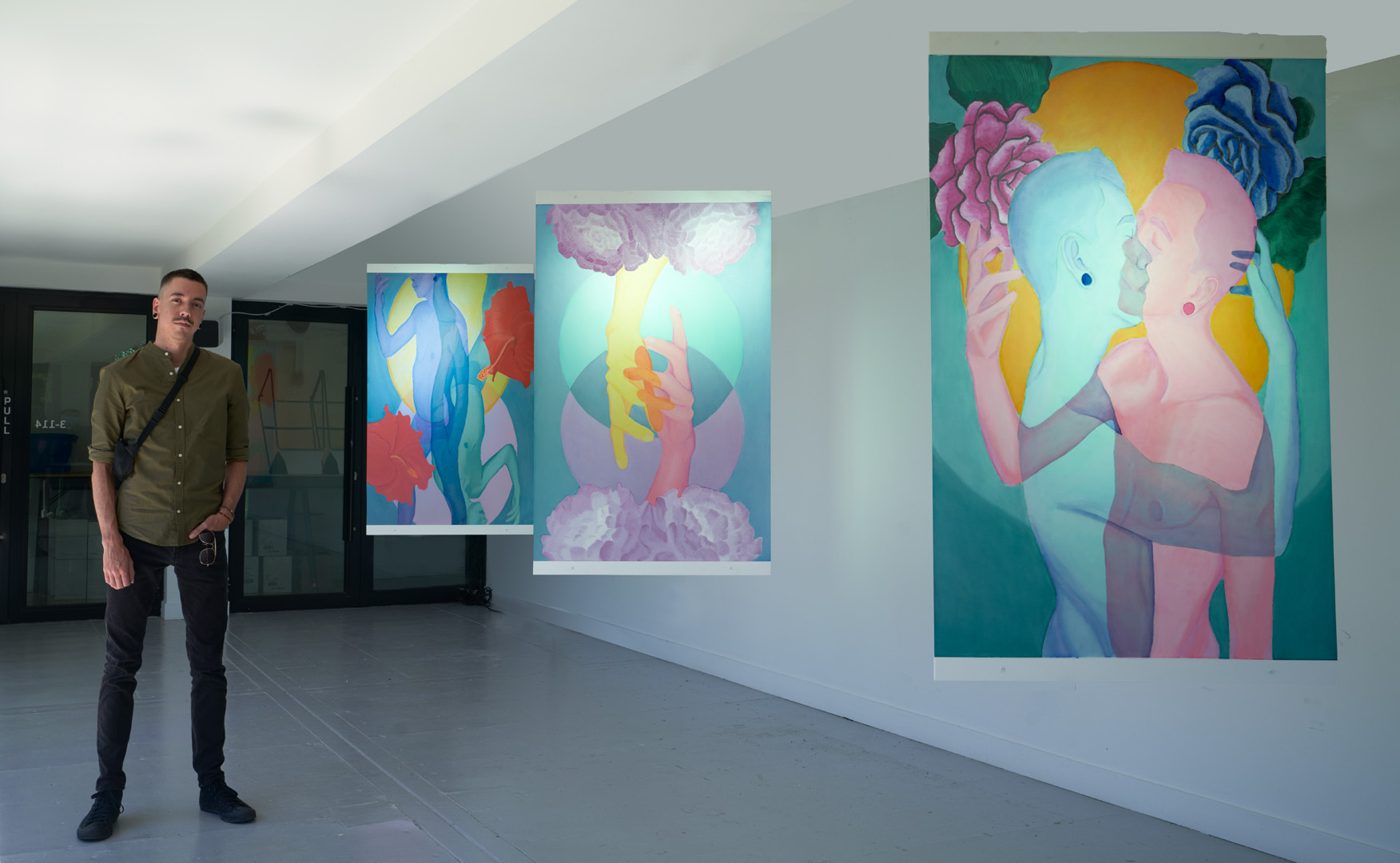 ---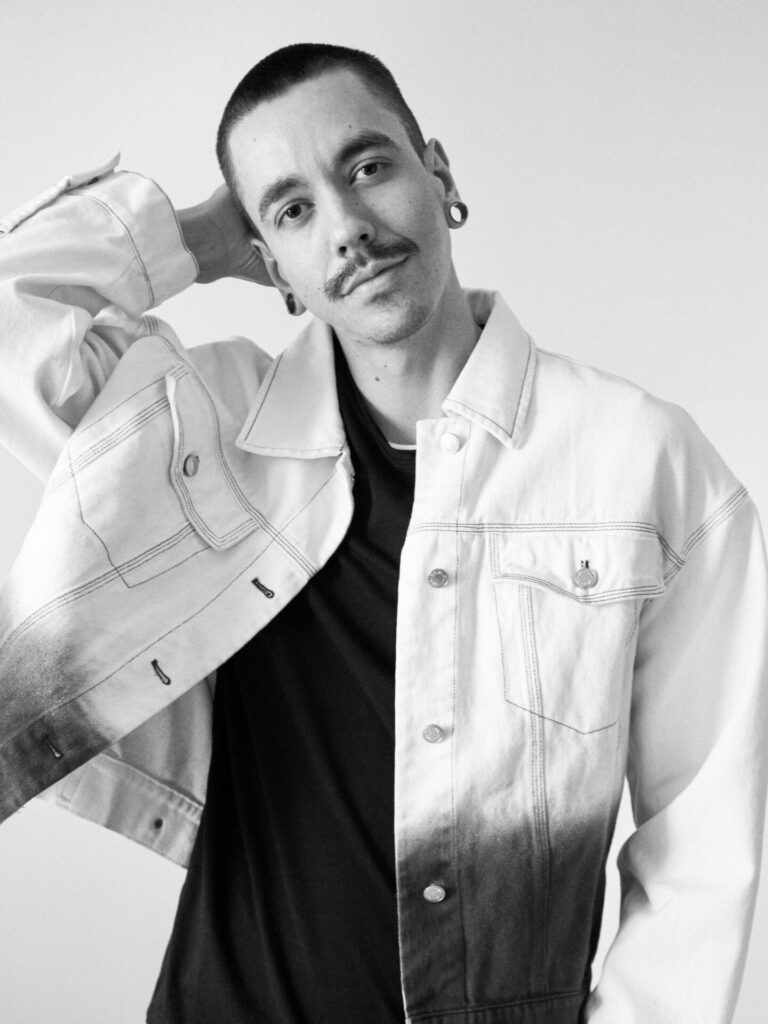 Tyler Burey (he/him)
Tyler Burey is a multidisciplinary queer indigenous artist from northern Ontario and currently attending OCAD University, living and working in Toronto ON. His work focuses on themes of queer identity, intimacy, and the queer body. Tyler uses his practice to attempt to make sense of the complexity of queer life and navigate his way through his newly found community. Aiming to create meaningful representation for both himself and his new community, Tyler seeks to connect his art and identity in new and meaningful ways. As an emerging artist, Tyler is currently pushing his way into the world of art and making his presence known.