Outdated Information Warning
The information below is from the festival in 2021. This page is subject to change closer to the next festival.
This year more than ever, spending money with small, local, and independent retailers will have an amazing impact on the community. That's why we partnered with five amazing, local 2SLGBTQ+ owned businesses to bring you our official 2021 Pride merch!
Created and curated by local brands and artists Yohomo, Operation Soap, MUKA designs, Annyugenart, and the Invisible Majority – our official merch includes something for everyone! Shop the links below for all your Pride-inspired swag.
15% of proceeds on all official merch sales will go to our 2021 charities of choice: The ArQuives and Breakaway .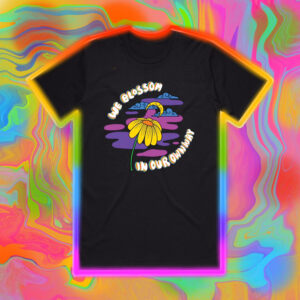 Hana Shafi is a writer and artist who illustrates under the name Frizz Kid. Both her visual art and writing frequently explore themes such as feminism, body politics, racism, and pop culture. She's published articles in publications such as The Walrus, Hazlitt and This Magazine, and has been featured on Buzzfeed, CBC, Flare Magazine, New York Times, and Shameless. Known on Instagram for her weekly affirmation series, she is also the recipient of the Women Who Inspire Award, from the Canadian Council for Muslim Women in 2017. Her first book, It Begins With The Body was selected by CBC books as one of the best poetry books of 2018. Her second book, Small, Broke, and Kind of Dirty is in stores now.
Read More »