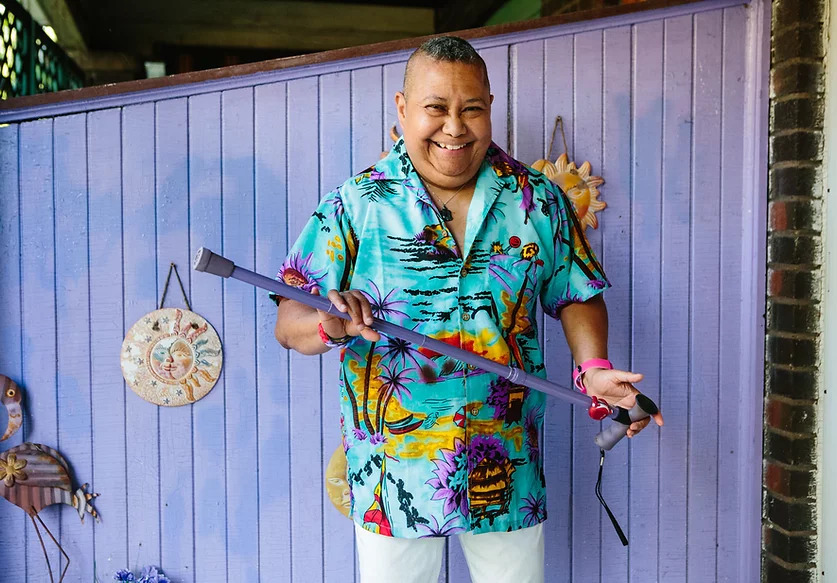 I am a world majority, brown, trini, Carib, indo, chinese, callaloo, queer, DYKE, differently-abled community activist, Elder.
I am a 2SLGBTQI+awareness consultant and workshop facilitator. In my work I focus on the issues affecting 2SLGBTQI+ seniors / older adults and the barriers we are forced to overcome on a daily basis. I share my lived experiences of queerness, age, race, ability and sexuality with openness and vulnerability. I live my life from an anti-oppression, anti-racism, anti-colonial, intergenerational and intersectional perspective.
I have presented in Ontario, Nova Scotia, Belize and St.Lucia…as a queer DYKE senior. My work has been highlighted in the anthologies Marvellous Grounds and Any Other Way.
I live in Toronto, Canada and for fun I am a story teller, actor and connector. I love dim sum, doubles, dancing, soca and a trini 'lime' anytime!
Let me add colour to your lives!
I am FIERCE! TENACIOUS! PERSISTENT!