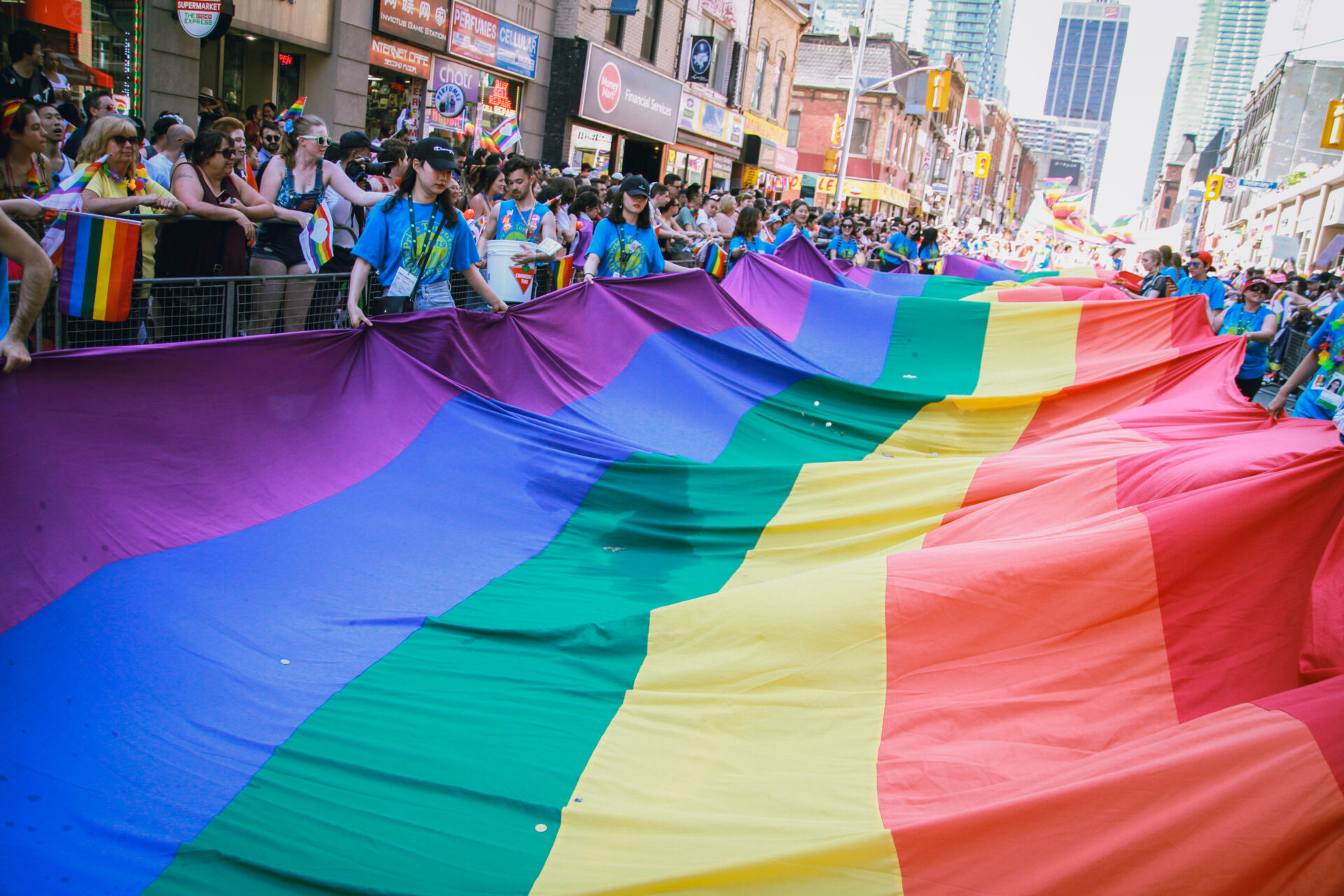 Pride Toronto relies on community donations to be able to produce the largest Pride Festival in Canada. By donating monthly you will be helping us support the community. 
Pride Toronto supports our communities in the pursuit of our unequivocal rights to be known, be heard, be understood, be accepted, be respected, and to celebrate the beauty of who we are. No matter who you love or how you identify, you will be safe, valued, equal, and proud. 40 years ago, our organization was founded on the fundamental truth that love prevails and we are all deserving of it. We commit to love as the method and the goal in every interaction. The voices and stories of our community are as diverse as they are beautiful. We work to make sure that each of us can be heard and that we listen to each other.
Pride Toronto is committed to acknowledging and continuing the advocacy work necessary to ensure our community is free from fear, free from oppression, and free to discover and love as our true selves. We work to honour and advance the freedom of everyone in our community.
Reasons to Support Pride Toronto
Donation Terms and Conditions
*A pop-up will show when you accept the terms and conditions. The pop-up will redirect you PayPal where you can enter your details.