Do your part to flatten the curve & protect others
Pride Toronto is looking at ways we can to continue to try and respond to the immediate/urgent needs of our communities. We will continue to update this page with community resources and COVID-19 information:
Please use Toronto Public Health for official COVID-19 Health Information and City Updates. The 519 COVID-19 Information and Updates webpage is an excellent resource for health, food, & other support services available 7 days a week. Our communities face unique challenges in this difficult time, particularly our most marginalized. Our communities face unique challenges in this difficult time, particularly our most marginalized.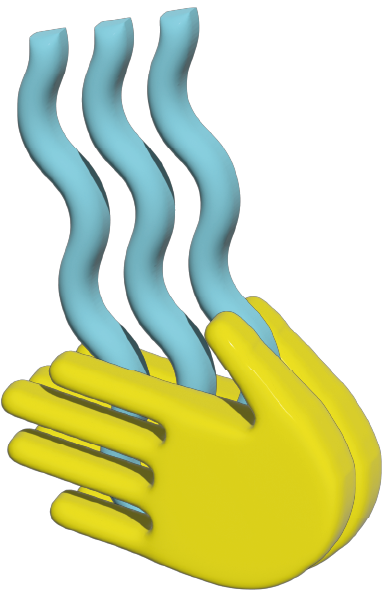 Hand Hygiene
Wash your hands often with soap & water for 20+ seconds. Avoid touching your face. Disinfect items that are frequently touched.

Self Care
Prioritize your routine and limit consumption of media. Focus on things you can control. Text and call friends and family. Eat well. Notice your feelings. Reach out to a professional for help.
Isolation can be scary if home isn't a safe place for you. Crisis lines are open 24/7 during these times.
For families of queer & trans youth 9AM-9PM

Harm Reduction and COVID-19
Don't share gear. Prep your own drugs. Get extra harm reduction supplies. Disinfect drug wraps. Prepare for unplanned withdrawal. Respond to overdose with personal protective equipment.
277 Victoria St (Yonge & Dundas) Mon-Sat 10AM-10PM – (416) 392-0520
The Works at Toronto Public Health continues to offer harm reduction supplies and supervised injection services.
Text/Call Pam (they/them) – (647) 209-2043
A peer-led initiative offering Canada's only substance use support program for LGBT2Q+ youth (ages 16-29). All staff are queer and/or trans-identified and have their own experiences of substance use and recovery.
Up-to-date map & opening hours for City of Toronto Emergency Cooling Centres. Centres open during Heat Warnings only. Most centres open 11am to 7pm, except Metro Hall, which opens 24 hours.
Alcohol Rehab Help is an informational web guide founded in 2020. Our site was created to help those struggling with alcohol use disorders (AUD), substance use disorders (SUD), and/or co-occurring mental health disorders.
Resources for People with HIV/AIDS

An overview
COVID-19 resources for people living with HIV
COVID-19 Resources
THN Updates e-Newsletter
Access to HIV Medication
Flatten Inequality: Human Rights in the Age of COVID-19
HIV & COVID-19: an FAQ
Check website for operating updates
Free Takeaway Meals given out at Fabarnak Cafe Mon-Fri 1&4PM; Sat-Sun 12:30PM
Call Central Intake at 1 (877) 338-3398
Resources for Renters during COVID-19
A welcoming space for LGBTQI2S youth