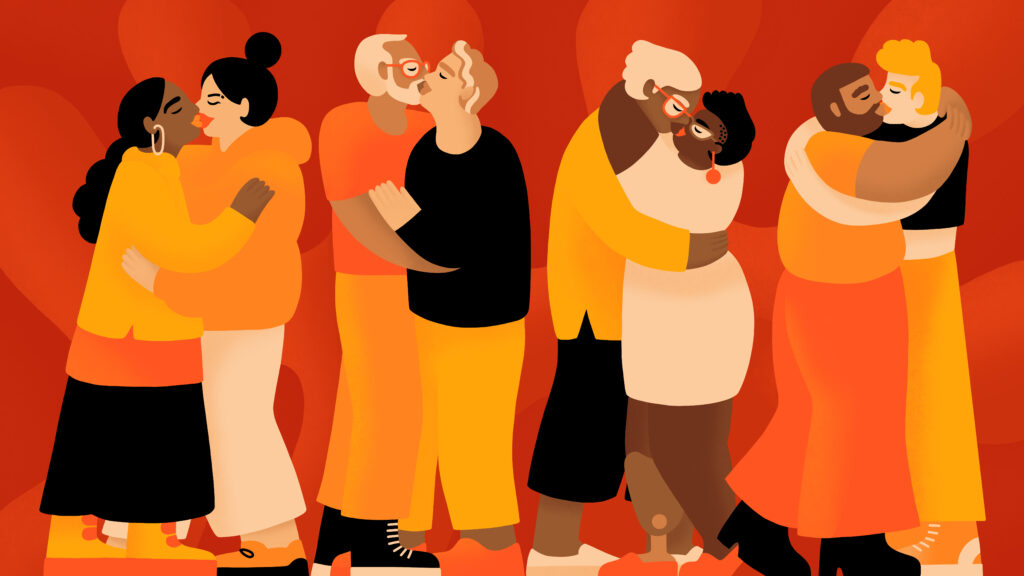 Looking back at Toronto's Queer and Trans History for inspiration, I was roused by the "kiss-in" staged in the 1970s in downtown Toronto by The Body Politic collective as a response to two gay activists getting arrested for kissing each other. The images of gay men kissing were and still are radical. As someone who strives to give voice to underrepresented folks in my work, I feel like what's more empowering than envisioning what a "kiss-in" would look like now in all the many shades and spectrum of the 2SLGBTQ+ community in Toronto. We are who we are, and we kiss who we want to, so why not show that off with pride? I was inspired by the origins of the pride movement as a protest and its continued legacy as one. Protest is one way we show up and speak up for our community, while making change for future generations. I was mainly inspired by all the black and brown trans women and Black queer femmes who have been and still are on the frontlines fighting for 2SLGBTQ+ rights here in Toronto. I wanted to depict their power and strength while envisioning empowered folks from all walks coming together in celebration and struggle to create a better future for the 2SLGTBQ+ community.
---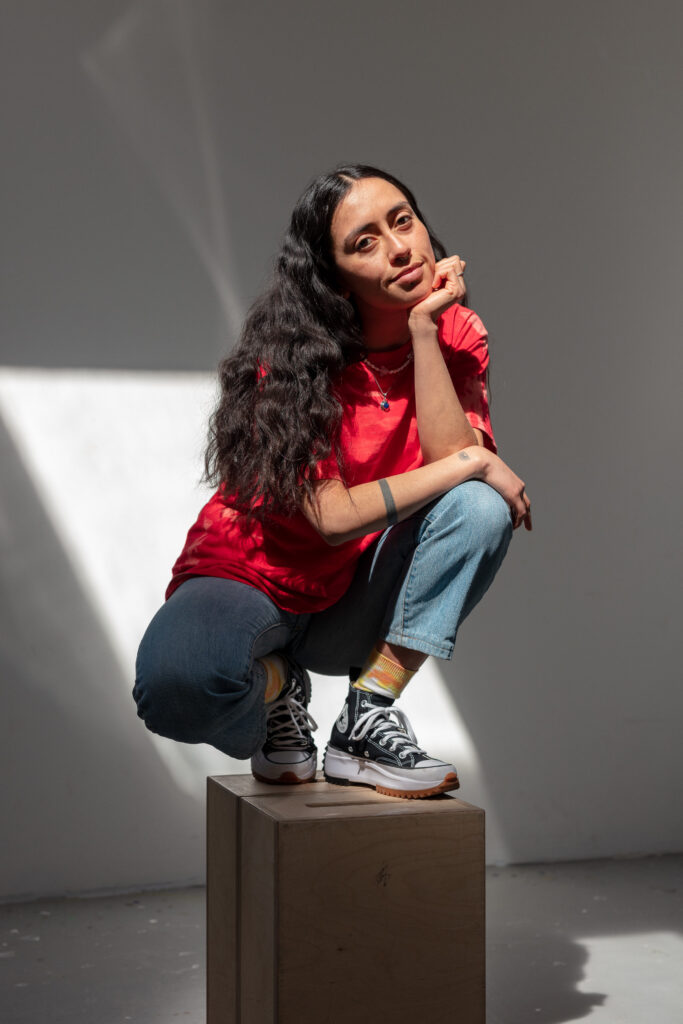 Vivian Rosas (She/Her)
Vivian Rosas is a Toronto-based queer, Mestizx/Latinx multidisciplinary illustrator, dancer, and muralist. Feminism, empowerment, and diversity are recurring themes in her work. Her goal is to create imagery that expresses a sense of inclusiveness for underrepresented communities.
@vivianrosas
---