"My contributions to Pride's visual art campaign celebrate the through line of queer spirit in Toronto across several generations."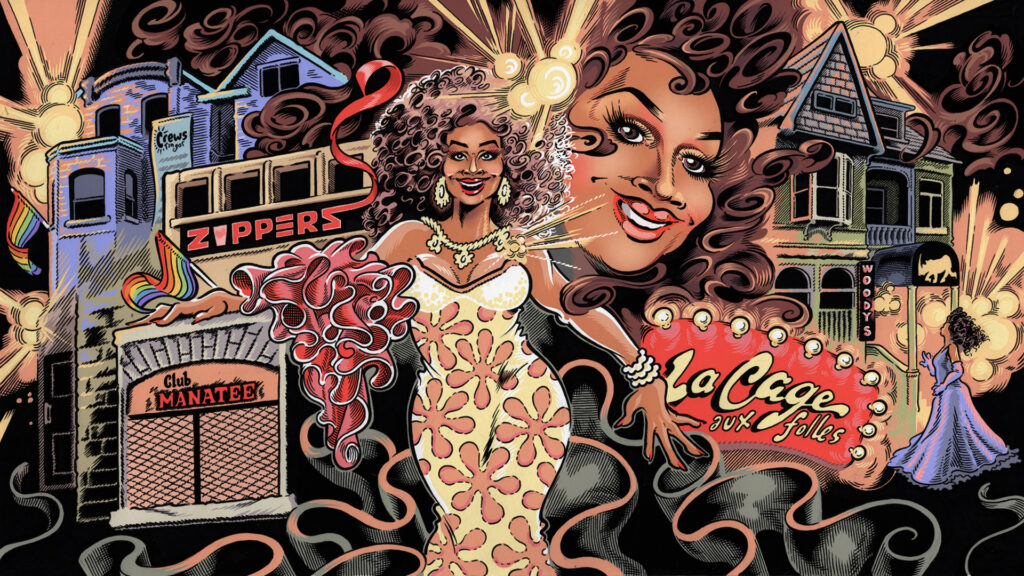 The first piece, a tribute to the late drag performer Michelle Ross, illustrates her decades-long career through a showcase of several local venues she was known to perform at. The venues — some still operational, others long since shuttered — have been plucked from their respective moments in time and rearranged into a fantastical landscape.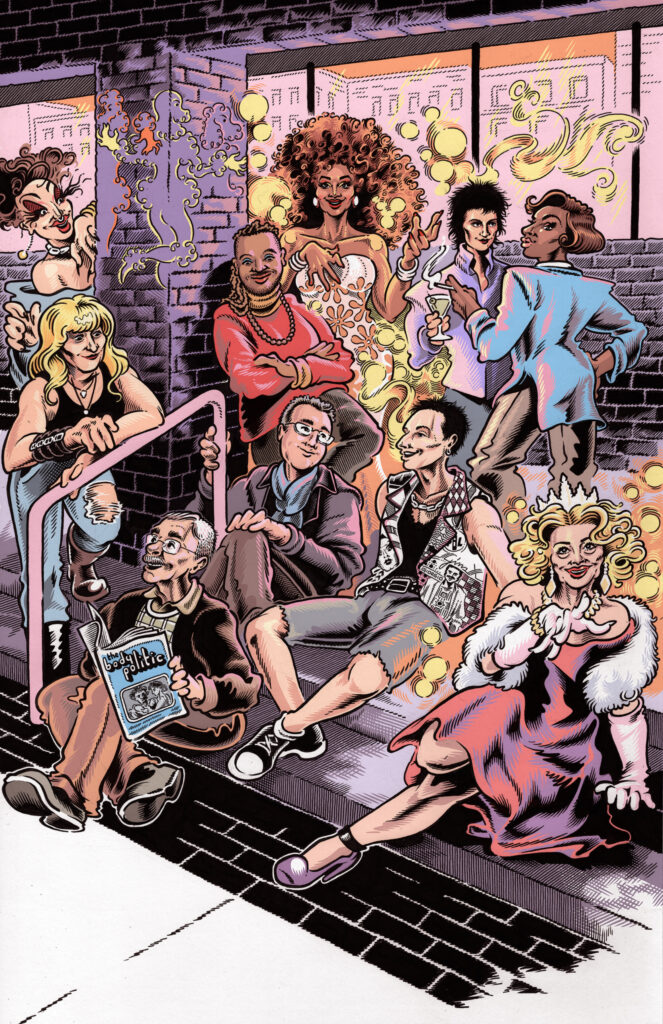 Meanwhile, the second piece shows a convergence of local queer icons from across time into one setting — the Church Street steps, a former hangout spot for queers in the Village. The piece shows current figureheads in the community conversing warmly with elders, and notable community members we've lost. By encouraging dialogue between generations, we can appreciate our struggles and progress as existing on a continuum. Together, we're stronger, and all the more capable of facing, and shaping our future."
---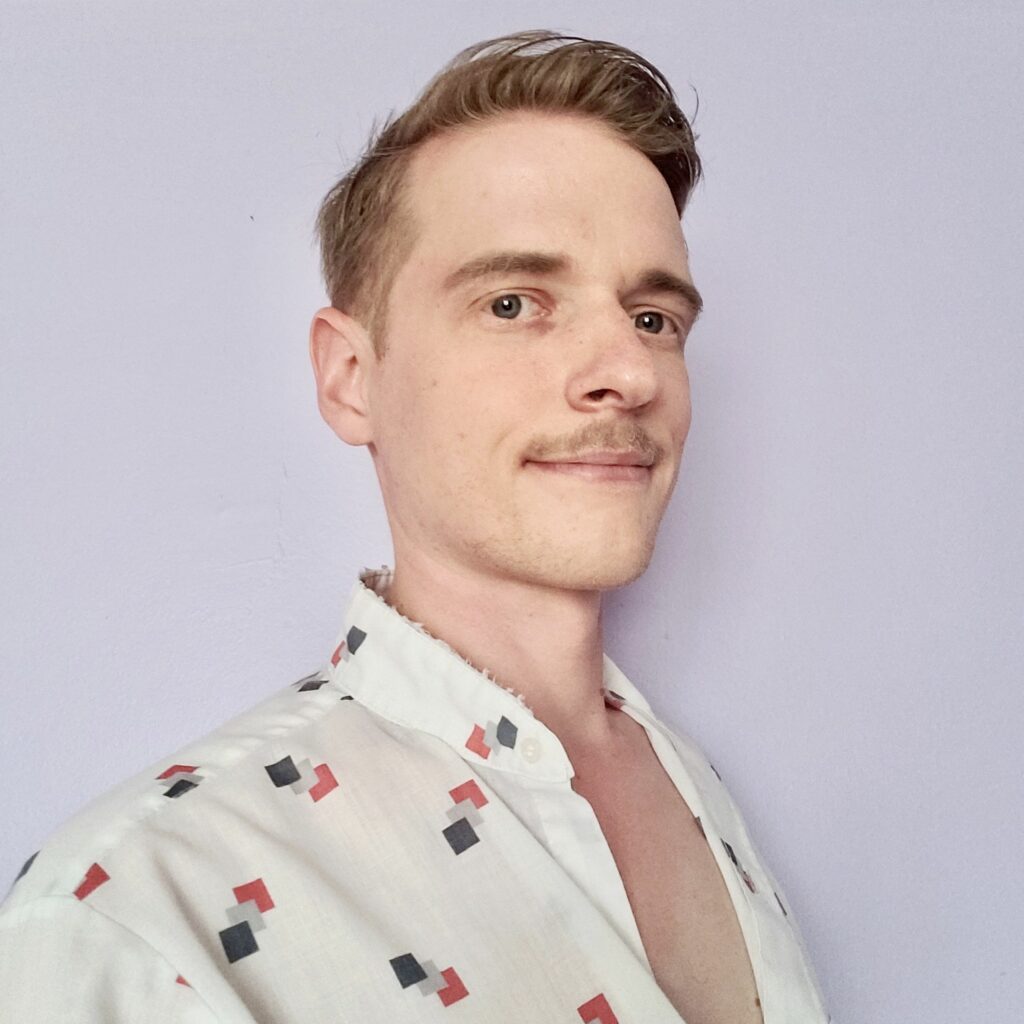 Eric Kostiuk Williams (He/They)
Eric Kostiuk Williams is a cartoonist and illustrator based in Toronto. His work explores queer communities, gender expression, and urban upheaval. Over the years, he has released several comic publications, including Our Wretched Town Hall from Retrofit Comics and Condo Heartbreak Disco from Koyama Press. He is an Eisner, two-time Lambda, and three-time Doug Wright award nominee.
Eric's comics have appeared in NOW Magazine, Dazed & Confused, PEN American, and The Believer. He has also produced nightlife flyers, harm reduction campaigns, murals, and music videos. Eric is currently at work on a new long-form graphic novel.
---