With the recent surge in violence and racism towards the Asian community across North America, I was driven to create art pieces that highlights the queer Asian folks of Toronto. The Asian community in North America have historically and currently is "othered", dehumanized, and fetishized. This discrimination is rampant even within the queer community, where folks face multiplicative struggles due to their intersectional identities. The two pieces I have created focus on the community's past, present and future within Toronto, acknowledging their existence, activism, and vibrancy.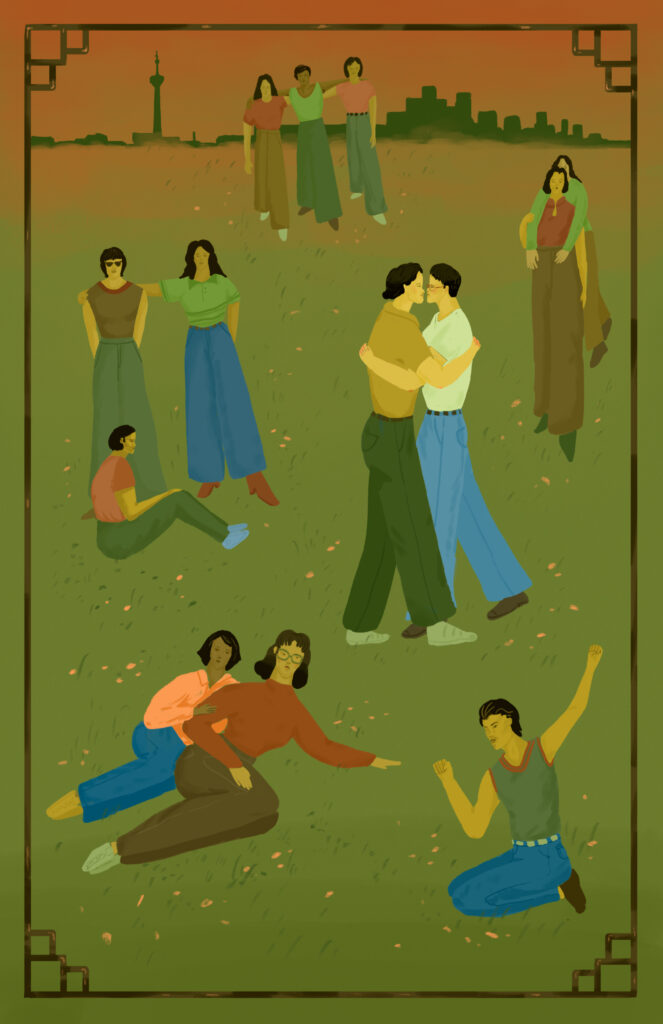 The first piece is inspired by the Gay Asians of Toronto, an organization that formed in the early 80s. "As an organization, GAT aimed to promote unity and mutual support among gay Asians by organizing social, cultural and educational activities for their members. In addition, the organization wanted to provide culturally sensitive social and support services, as well as to advocate on issues relevant to their community's concerns. GAT's main political goal was to create a collective gay Asian community as a source of empowerment" (The Arquives). They were also chosen to lead the Pride Parade in 1982. My intention was not to reference a specific event or individuals but to capture the overall essence of who they were and what they stood for. The piece depicts and celebrates a tender moment of much needed Queer Asian representation, Queer Asian love, and of community resiliency, within a setting that nods to the past.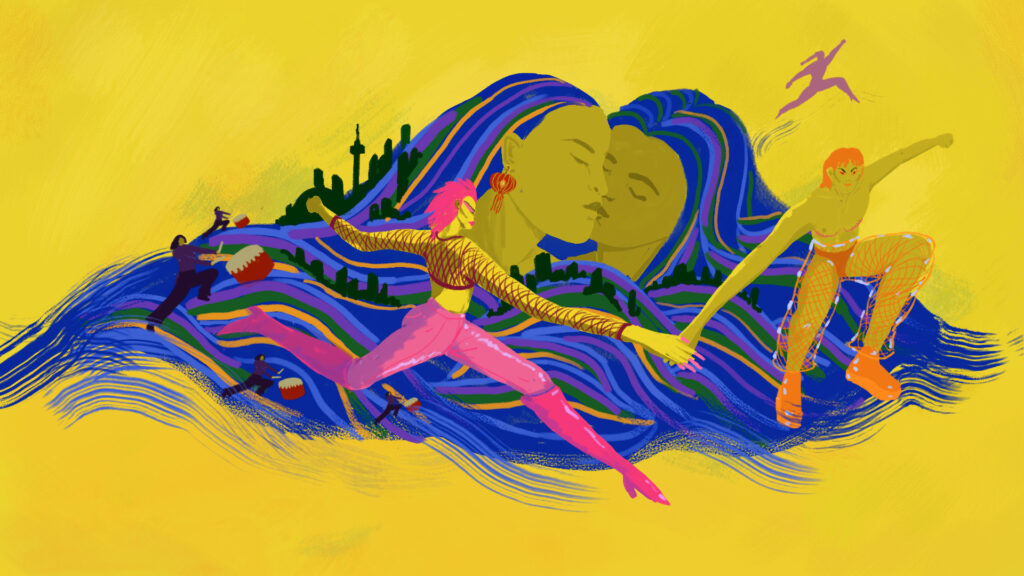 The second piece is about the next generation of queer Asians in Toronto and acknowledging how the older generations has helped paved the initial path. It celebrates the artistic expression and brilliancy of the upcoming generation and how they're working towards being free from societal restraints and barriers to be authentically and unapologetically themselves. This piece partly draws inspiration from the strength, love and creativity embodied by the Queer Asian folks who take part of the collective and party, New Ho Queen.
---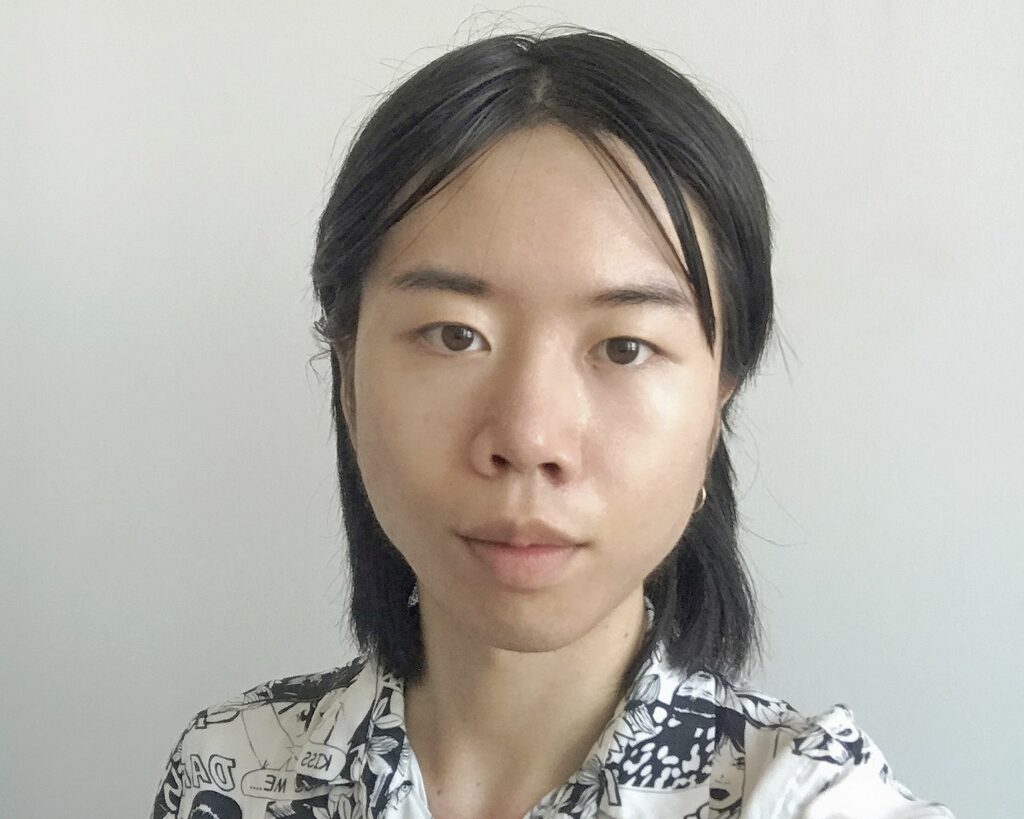 Brian Jiang (They/Them)
Brian Jiang (they/them) is a queer non-binary artist and illustrator of Chinese descent based in Toronto. Their practice comprises of illustration, graphic design and fine art. Brian's multidisciplinary works use both digital and analogue (drawing, painting) media to discuss topics such as identity politics, queerness, communities, and communal spaces. Their recent works primarily investigate the creation of hypothetical worlds and the reinterpretation of personal memories and experiences. These recent works are often playful in tone, with imagery that usually comprises of interacting characters, fantastical scenarios, and lush flora. Through Brian's works, they seek to reconcile the complexity of personal identity and establish a connection between the individual, the physical and immaterial worlds. Their image-making balances bold gestural mark making, flat colour planes, implied textural effects, with subtle details and patterning. They're drawn to unconventional colour palettes that are simultaneously discordant yet visually satisfying. Brian finds inspiration in the formal qualities of folk art, 60's Japanese Graphic design, Surrealism, print ephemera and the natural world. They're a 2020 graduate of OCADU, and hold a Bachelors of Design in Illustration.
---